Remote guided tours
of prestigious landmarks
1
Choose your visit
Pick a visit from a varying selection of exhibitions and exceptional landmarks tours.
2
Book a ticket
Choose a time and a date that work for you and book your ticket. Make sure your device meets the requirements.
3
Receive your invitation
Receive your personal invitation by email one day before the tour, explaining the last details.
4
Enjoy the tour!
Lower the lights and get comfortable for a unique and exceptional digital experience.
We designed immersive tours inside the most prestigious landmarks, commented live by experts.
Join now! From your living room, your bed, or even your classroom, discover, discuss and interact with enthusiasts around the world.
Now available
---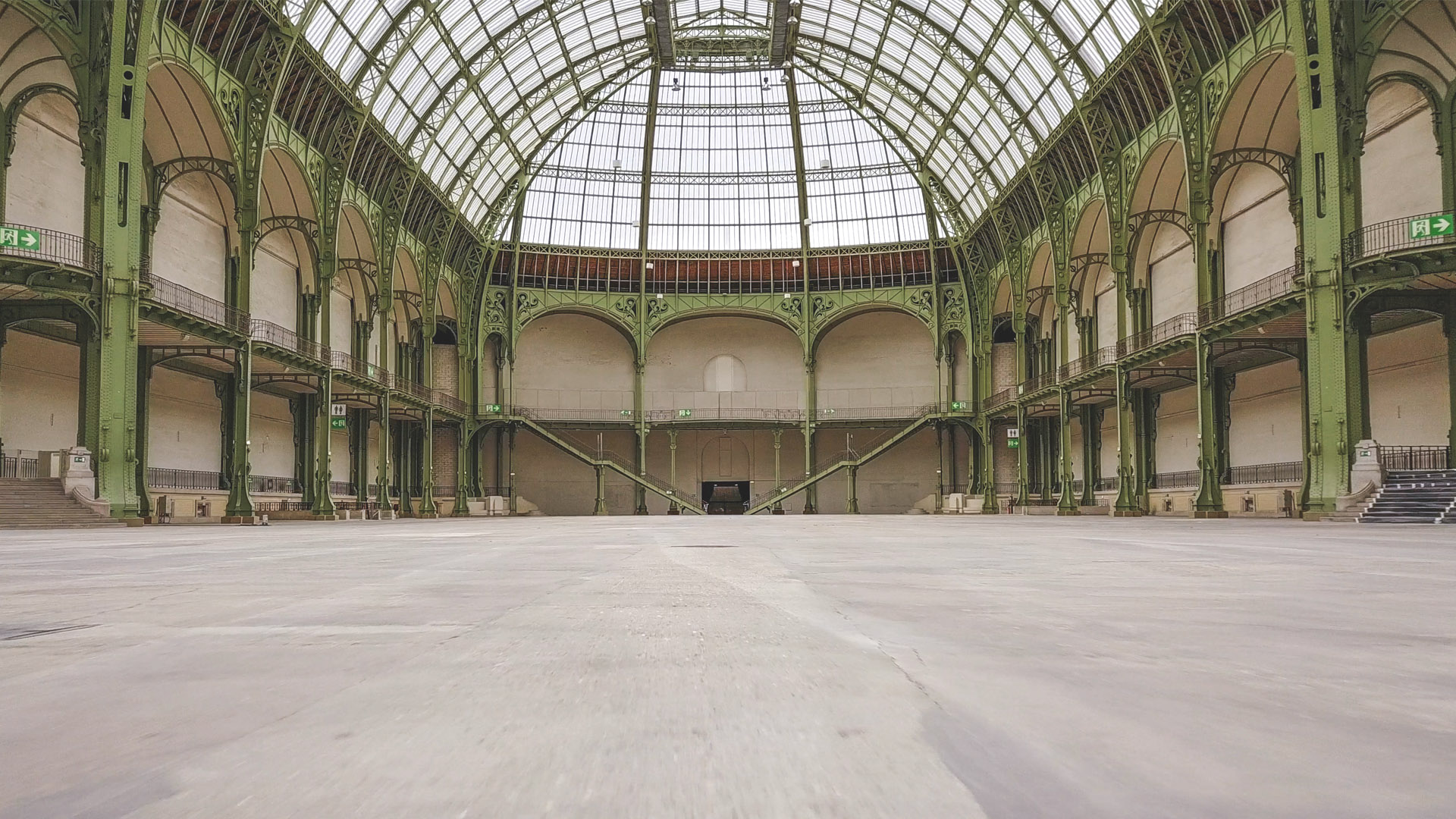 ⭐️⭐️⭐️⭐️⭐️ Fred, 8th July 2021
Very nice tour, will come back as soon as possible.
⭐️⭐️⭐️⭐️⭐️ Sophie, 6th June 2021
Fascinating, full of emotions and discoveries. Magical. Thank you so much Diane, for sharing this moment with us.
The Grand Palais as you've never seen it before
Get comfortable as you are about to embark on an immersive journey inside this iconic 19th century monument, closed to the public for renovation until 2024. Enjoy an interactive, behind the scenes tour of the beautiful architecture, discover more than a century of fairs, horse shows and groundbreaking exhibitions, under the breathtaking Great Nave and above its iconic roof.
---

⭐️⭐️⭐️⭐️⭐️ Catherine, 10th July 2021
An extraordinarily scholarly guide, beautiful visuals, time flew by!
⭐️⭐️⭐️⭐️⭐️ Sébastien, 3rd July 2021
A very beautiful tour of the King's apartments, with unseen footage and surprises, like the ringing clock or the organist in the chapel!
⭐️⭐️⭐️⭐️⭐️ Wilhem, 15th June 2021
It was the first time I did a virtual tour. I would love it if you offered more.
⭐️⭐️⭐️⭐️ Emma, 12th June 2021
The tour video was extremely well put together with a very talented guide. Will renew the experience!
Spend a morning at the Palace of Versailles
The sun is rising up on Versailles; king Louis XIV awakens. Follow along to his footsteps and listen to the story of his ceremonial morning, an insight into the court of the Sun King. Visit the King's room at sunrise, just like the courtiers who attended the King's awakening. Wander around the royal apartment's parlours and discover the many art pieces that adorn the Palace.
You will explore the most prestigious rooms in the Palace, as you've never seen them before: the King's room, the Royal Apartments, the world renowned Hall of Mirrors, and the newly renovated Royal Chapel, resonating with the sounds of the organ.