 The Grand Palais revealed
With the support of the Réunion des Musées Nationaux – Grand Palais
The Grand Palais as you've never seen it before
Get comfortable as you are about to embark on an immersive journey inside this iconic 19th century monument, closed to the public for renovation until 2024. Enjoy an interactive, behind the scenes tour of the beautiful architecture, discover more than a century of fairs, horse shows and groundbreaking exhibitions, under the breathtaking Great Nave and above its iconic roof.
Your guides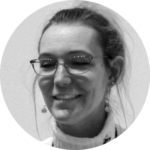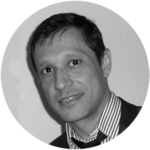 Two guides from the Rmn-GP, Diane and Enrique, art historians and guides for many national museums, crafted along with Re.Guide this tour that spans multiple decades, all the way back to the construction of the Grand Palais. Come along as they take you on an unforgettable journey.
Next sessions
Visitor feedback

⭐️⭐️⭐️⭐️⭐️ Fred, 8th July 2021
Very nice tour, will come back as soon as possible.
⭐️⭐️⭐️⭐️⭐️ Sophie, 6th June 2021
Fascinating, full of emotions and discoveries. Magical. Thank you so much Diane, for sharing this moment with us.
⭐️⭐️⭐️⭐️⭐️ Pascale, 7th July 2021
A dream moment, thanks to beautiful imagery and an amazing guide.
⭐️⭐️⭐️⭐️⭐️ Florence, 3rd July 2021
The Grand Palais as I've never seen it before and I probably never will again!
⭐️⭐️⭐️⭐️ Claire, 17th September 2021
Spectacular historical images and footage!
Our remote guided tours