The King's morning ritual
With the support of the Palace of Versailles
Spend a morning at the Palace of Versailles
The sun is rising up on Versailles; king Louis XIV awakens. Follow along to his footsteps and listen to the story of his ceremonial morning, an insight into the court of the Sun King. Visit the King's room at sunrise, just like the courtiers who attended the King's awakening. Wander around the royal apartment's parlours and discover the many art pieces that adorn the Palace.
You will explore the most prestigious rooms in the Palace, as you've never seen them before: the King's room, the Royal Apartments, the world renowned Hall of Mirrors, and the newly renovated Royal Chapel, resonating with the sounds of the organ.
Your guides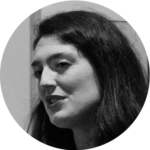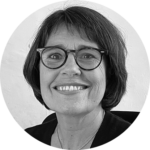 Françoise, Laure, Marie-Hélène and Martine, are art historians and guides at the Palace of Versailles, they crafted the tour along with Re.Guide. Walk in the footsteps of Louis XIV, from 9 to 10 in the morning, from the first ray of sunlight to the start of the morning mass in the royal chapel.
Upcoming sessions
Visitor feedback

⭐️⭐️⭐️⭐️⭐️ Catherine, 10th July 2021
An extraordinarily scholarly guide, beautiful visuals, time flew by!
⭐️⭐️⭐️⭐️⭐️ Sébastien, 3rd July 2021
A very beautiful tour of the King's apartments, with unseen footage and surprises, like the ringing clock or the organist in the chapel!
⭐️⭐️⭐️⭐️⭐️ Wilhem, 15th June 2021
It was the first time I did a virtual tour. I would love it if you offered more.
⭐️⭐️⭐️⭐️⭐️ Emma, 12th June 2021
The tour video was extremely well put together with a very talented guide. Will renew the experience!
⭐️⭐️⭐️⭐️⭐️ Nubia, 13th June 2021
A fascinating tour, with outstanding visuals!
⭐️⭐️⭐️⭐️⭐️ Kristen, 29th June 2021
It was just like we were actually there…
⭐️⭐️⭐️⭐️⭐️ Béatrice, 29th June 2021
Very beautiful and very enriching, it feels like we are back in Versailles.
Our remote guided tours